We've been so inspired by Draw This in Your Style threads on Instagram and Twitter that we have decided to put our twist on the theme. We're joining up with concept artist François Bourdin to launch our first 3D-ify This in Your Style challenge. Just reinterpret François' Odin concept art in your 3D style, upload it to Sketchfab, giving concept credit to François, and tag it #Odin3DTIYSChallenge.
UPDATE: Winners
Winner chosen by the community: Digital Clay Odin by zeyadibrahim000
Winner chosen by François Bourdin: Odin for 3D-ify Challenge April by MaxDeaconVR
To give or get feedback on entries, head over to the Forum. To see all the challenge entries, check out the tag gallery.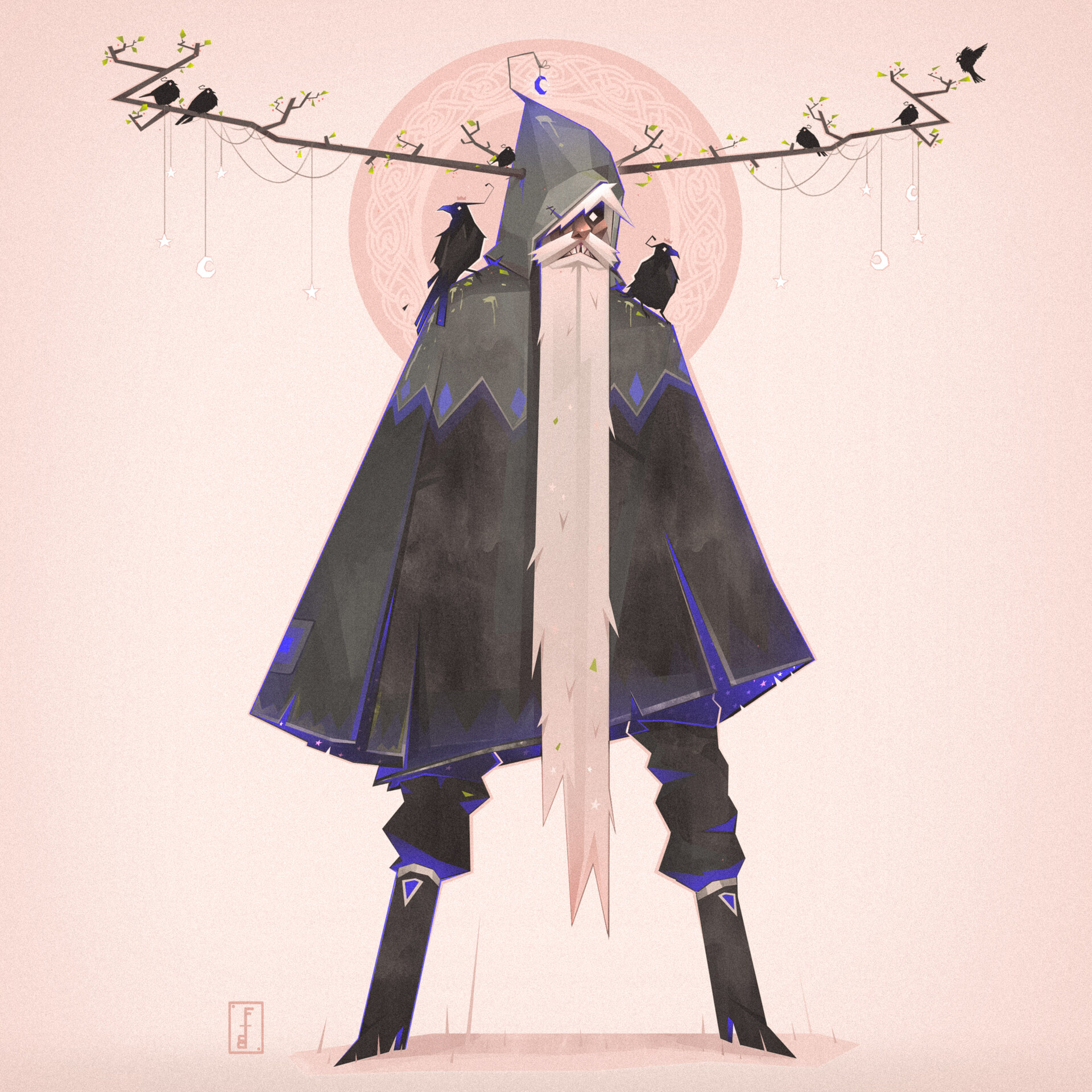 Rules
Interpret François Bourdin's concept art in your 3D style.
Submit only new work, but feel free to submit multiple scenes.
Once you've created your scene, upload it to Sketchfab, tag it #Odin3DTIYSChallenge.
Credit François Bourdin in your model description, and add a link back to his original art by adding this markdown code:

Based on "[My version of Odin for the CDC of this month](https://www.artstation.com/artwork/dOZqwA)" by [François Bourdin](https://www.artstation.com/franoisbourdin), used with permission.

Submission deadline is Monday, April 27, 2020 (23:59 New York time, EDT)
Judges
The first winner will be chosen by you, the community. A Forum poll will open once the challenge entry period has closed. You should judge models on quality, creativity, suitability for real-time, and adherence to the challenge theme.
The second winner will be chosen by concept artist François Bourdin.
Prizes
The community-chosen winner will receive:
$100 Amazon gift card (or equivalent if you don't have access to Amazon)
6 months of Sketchfab Plus to your account
The winner selected by François Bourdin will receive:
6 months of Sketchfab Plus to your account
A framed art print of the winning entry
Terms and Conditions
No purchase necessary.
By entering this competition, entrants will be deemed to have accepted and agreed to the conditions.
This is a contest for individuals, no teams.
No alternative prizes available. The prize draw is not open to Sketchfab employees or their families.
No ripping of models from anywhere on the Internet, all entries must be original works.
The judges' decisions are final – in case of dispute, no correspondence will be entered into.
Winning entries will be documented and may be used for promotional purposes.
Contestants' models must be uploaded to Sketchfab and tagged #Odin3DTIYSChallenge to be considered.
Winners retain all Intellectual Property rights as per Sketchfab standard Terms and Conditions.
Winners and winning entries may be required to take part in any publicity resulting from this competition.
The winners will be contacted by Friday, May 1, 2020, Friday, May 8, 2020.
Promoter: Sketchfab Inc, 1123 Broadway, Suite 501, New York, NY 10010, USA.